Tea has its origins in China, where it was enjoyed as a remedy around 5,000 years ago and from where it began its triumphal march around the world. Europe's tea culture only started in 1610, when tea was first imported by the East India Company.
Today, tea is an important beverage in Europe as well. Although the per capita consumption is far below that of China or Japan, more and more people are discovering the diversity of tea and are enjoying this beverage more and more often.
This is where we & Sir Harly come in:
we want to accompany you on your tea discovery journey in many aspects: in our tea boutique at the Raimundhof in Vienna you can
Tea
smell and taste and also find the suitable
Tea accessories
tea accessories for optimal enjoyment. We also organize tea seminars and discussions at regular intervals and last but not least we would like to prepare small tea tours to our producers in the future.
Our tea offer is diverse. We have many classics constantly in stock and in addition we try to surprise you again and again with new and hopefully exciting blends. In addition, offer tea specialties from around the world, which are often available only in small quantities and temporarily – when they are drunk up, we have to wait for the next harvest.
Visit us in our tea boutique SIR HARLY'S TEA TEAM at the Raimundhof in Vienna and let us spoil you.&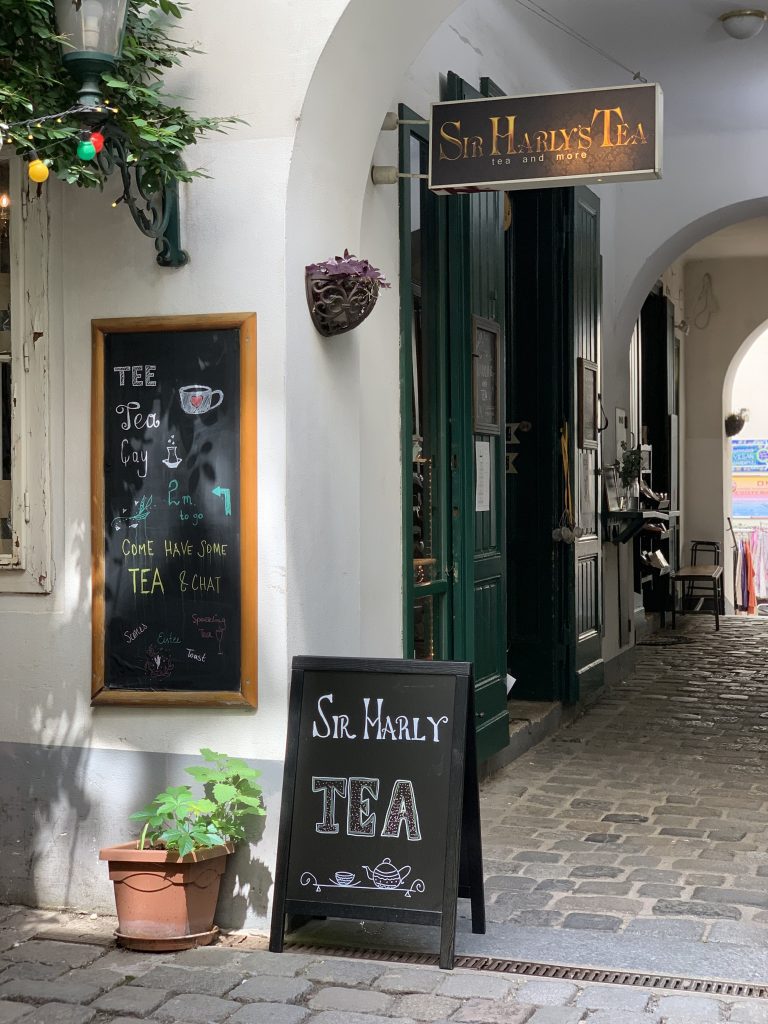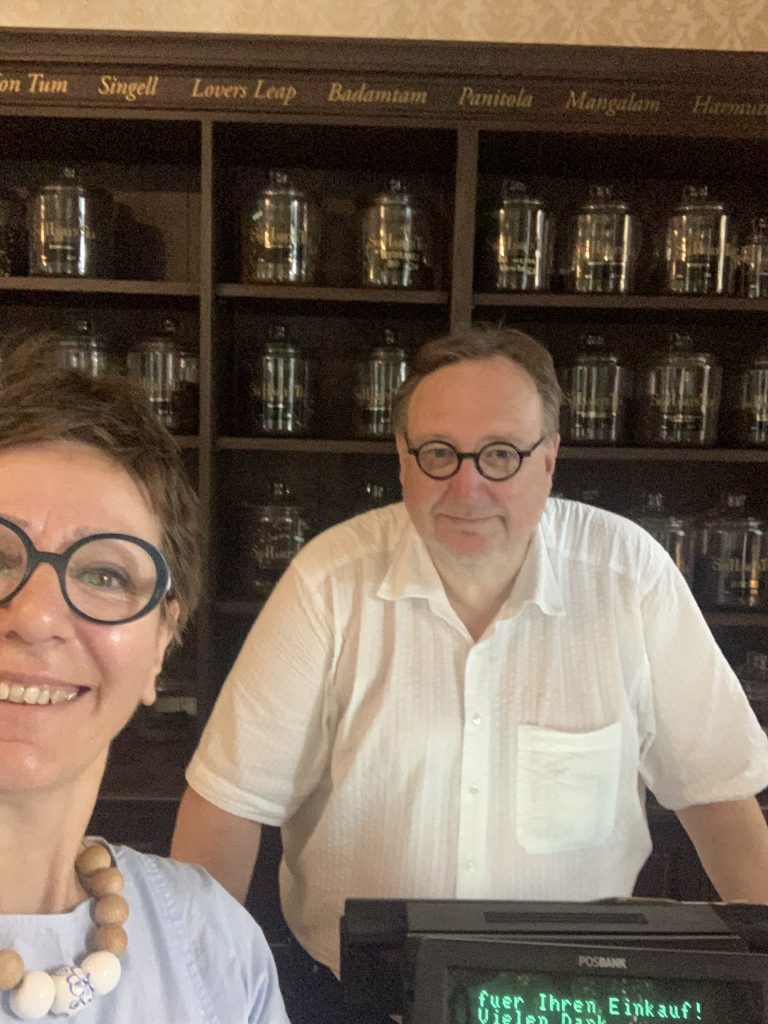 We - that are Seda and Günther - have fulfilled a dream with SIR HARLY'S TEA TEAM. We are tea enthusiasts and have always enjoyed tea as a companion for the whole day: during work, chats or even in the evening tea accompanies us every day.
In the last years we have seen some tea plantations in India, Japan, Turkey and Sri Lanka during our travels, we have met tea farmers and partly produced tea ourselves. In short, we have come to appreciate the diversity and possibilities of this gift of nature and we continue to learn every day. Tea became more and more our passion.
The more we immersed ourselves in the tea world, the more we wondered why the wide range of different teas is largely unknown in our latitudes and why the tea bag culture still dominates.
Some time ago we founded the TEA TEAM platform which has set itself the goal to make Turkish specialty te as better known and to support young, dynamic tea farmers in their efforts to produce the best quality. TEA TEAM has now been integrated into HARLY'S TEA.
Now, in addition, we have made our passion our profession and we discover new facets around tea every day with our customers and hope to help others with our euphoria to go deeper into this world and enjoy really good tea.