We are tea producers, consultants and tea lovers who want to share this journey, dreams and products with you.
We ensure that your tea is grown, picked and produced by hand in small batches with love.
We cut out middlemen, so these special teas are delivered directly to you.
We support new projects for sustainable production in the Rize region.
Tea producers
"Tea is our life. We believe in the quality of hand-picked and hand-produced teas, just like our grandparents did, and we're not afraid to go against the grain."
Our consultants
AYTÜL TURAN
"Tea has always been more than a beverage. A passion, a profession."
Aytul was born and raised in Rize, where her family has farmed their large tea fields since the early 1940s. She graduated as a tea expert from Rize University and started her professional life in the tea industry.
In 2016, Aytul was Turkish Tea Master and represented Turkish tea at the Global Tea Master Competition in China.
It is shaped by what she experienced there. In addition to workshops, articles and seminars, she has also begun experimenting with making specialty teas with her friend and colleague Yasemin Yazici – TeaChef.
Aytul is a dedicated and inspiring TeaTeam member. She aims to bring innovation and sustainable development to "Turkish Specialty Tea" and raise awareness of the female workforce in the industry.
You can also support her projects with Yasemin and participate in the tea workshops in Rize.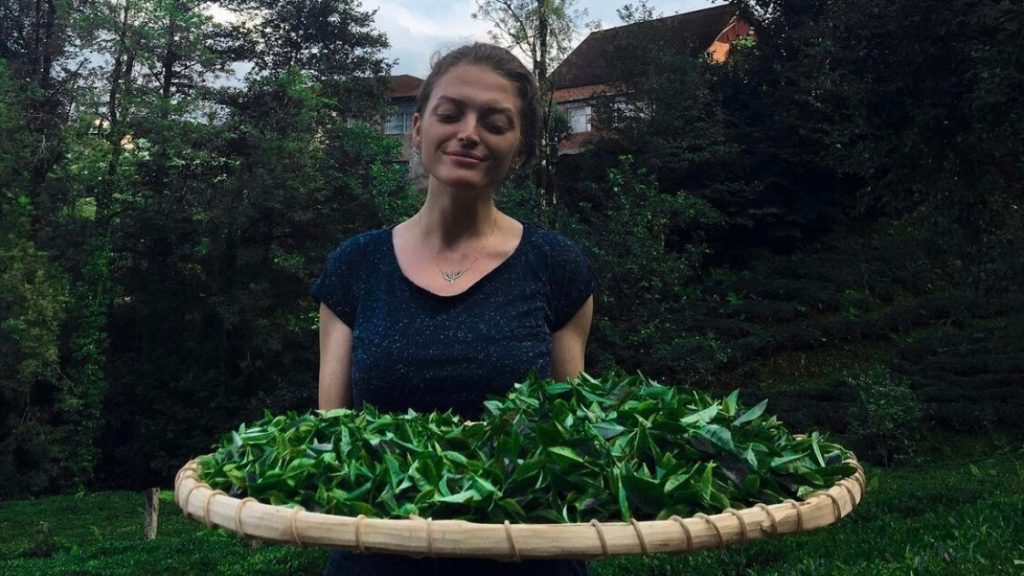 Why Tea Team?
An obvious question on a difficult subject
We experienced the high quality standards of traditional tea producers in Turkey, but we were even more impressed by the enthusiasm of the small (and mostly young) community, who were going in different directions and finding their way in experimenting with Specialty Tea.
We want to share their enthusiasm for this natural product with a wider community. We want to find the hidden champions – those who go the extra mile for their dreams.
We would like to support their work.
We want to give them additional opportunities to share their ideas with a larger group of tea lovers.
We want to make sure they are successful in their profession and deliver the best of the best, at a price set by the growers.
We would like to introduce Turkish specialty tea to a wider community.
We have begun to carry a separate line of products in our existing Sir Harly Tea line. But now we are growing together as a tea team, with the growers, consultants, tea lovers and you, who do not forget to add love to their tea.
It is time to bring this wonderful treasure closer to the world and especially to support the small tea farmers.
The famous Turkish tea glass in the shape of a tulip was the inspiration for the design of our logo – the design is by AYLIN.